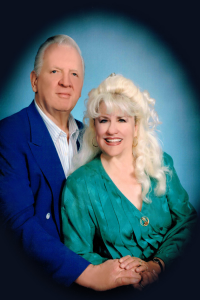 America's Premiere Lifestyle & Swingers Club For Over 4 Decades In Las Vegas
The Red Rooster was first conceived in 1983. Husband and wife, Mike and Chris Borchers, had been hosting swing parties for their friends in their private home. One day, Chris had a bright idea. The couple's parties had been getting bigger and more expensive to throw. She said to Mike, "Why don't we start asking for donations from our friends so we can keep these parties going?" Thus The Red Rooster was born.
Starting with a home of 800 sq ft, the space has grown to over 12,000 sq ft throughout the years. Renovations are constantly being implemented to keep The Red Rooster the premier lifestyle on-premise party house in the world!
Currently, the home is equipped with a dance floor, private rooms, group rooms, an upstairs area for couples only, an indoor pool and jacuzzi, a tournament sized pool table, 2 serving bars, and plenty of seating for guests.
It's obvious that our parties are sexual in nature. We don't feel it necessary to force our guests to strip down to the nude or wear next to nothing. Whatever you choose to wear, we want you to be comfortable and confident. The only thing we ask is good personal hygiene.
We don't prescreen our guests for attractiveness, wealth, youth, fitness, or willingness to "perform". There are parties that force "applications" upon their potential guests. However, we know from experience that there is someone for everyone and believe that passing judgement is unnecessary.
The most important thing to remember is that NO MEANS NO! We do not throw parties that allow for an uncomfortable experience. As a guest, we expect you to respect others as you would expect to be respected. If anyone oversteps their boundaries, we will only give one warning. After that, we will not hesitate to ask you to leave. Not everyone who attends our parties are seasoned swingers or sex fanatics. Some are watchers while some just like to dance and socialize in a safe environment. We understand this. You should too.
We are located 7 miles east of the Strip. Travel east on Tropicana Ave. past Boulder Highway to Steptoe St. turn right 2 blocks to greyhound Ave turn left – We are the only house on the block – 6405 Greyhound Lane.
We have taxis available for your convenience.
Tony: (702) 218-2357   Availabity: Mon. / Tues. / Friday / Saturday
Bill: (702) 326-8296  Availabity: Thurs. / Friday / Saturday
Karl: (702) 752-6784  Availabity: Wed. / Thurs. / Friday / Saturday
Laura: (702) 832-7303  Availabity: Mon. / Tues. / Wed. / Thurs. / Friday
Don: (702) 608-6283  Availabity: Mon. / Tues. / Wed. / Thurs. / Friday
If you need further assistance, please call (702) 451-6661